Virtual Hotel Juffing
Explore Hotel Juffing online.
Have a look at your future room, enjoy the view from your suite, look forward to relaxing hours of literature or experience a flight through the picturesque Thiersee Valley. Let our virtual offers inspire you.
360° panorama pictures
Enjoy a virtual tour of our hotel with our new 360-degree panorama pictures.
Films & Videos
Thierseetal in 3D
A journey of exploration through the pristine mountain environment surrounding Hotel Juffing – from Pendling Mountain to Veitsberg Mountain, across the Ackeralm alpine pasture to Sonnwendjoch Mountain, and further into the majestic Kaiser Mountains via Sonnberg Mountain. The journey takes you back to Thiersee via the picturesque town of Kufstein, across the lake to Mitterland and finally back to Hinterthiersee.
Webcam
The webcam is automatically updated every 10 minutes. Click the picture for a larger view.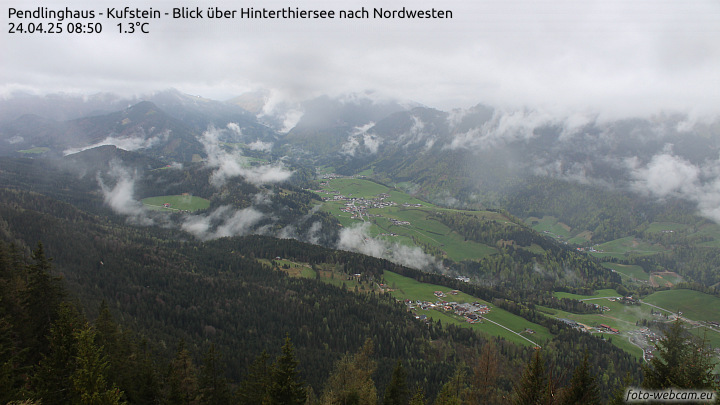 Breath-Taking View
from Pendling Mountain over Hinterthiersee.
Our landmark summit is Pendling Mountain, one of the most beautiful scenic peaks of the region. Its summit offers a marvellous view of Thiersee Valley, Sonnwendjoch Mountain, Ackeralm alpine pasture and Trainsjoch Mountain, which you will never forget.
Thanks to the webcam at the 100-year-old alpine shelter on Pendling Mountain, we bring this breath-taking view to your computer live. Enjoy the natural wonders of the Thiersee Valley at all times. We look forward to welcoming you to Hotel Juffing soon. You will love a hiking tour to the majestic summit of Pendling Mountain.